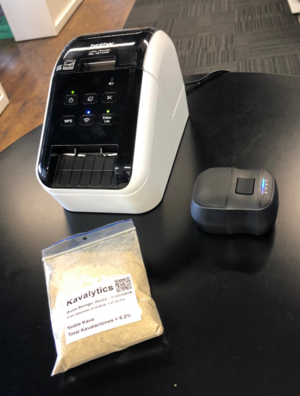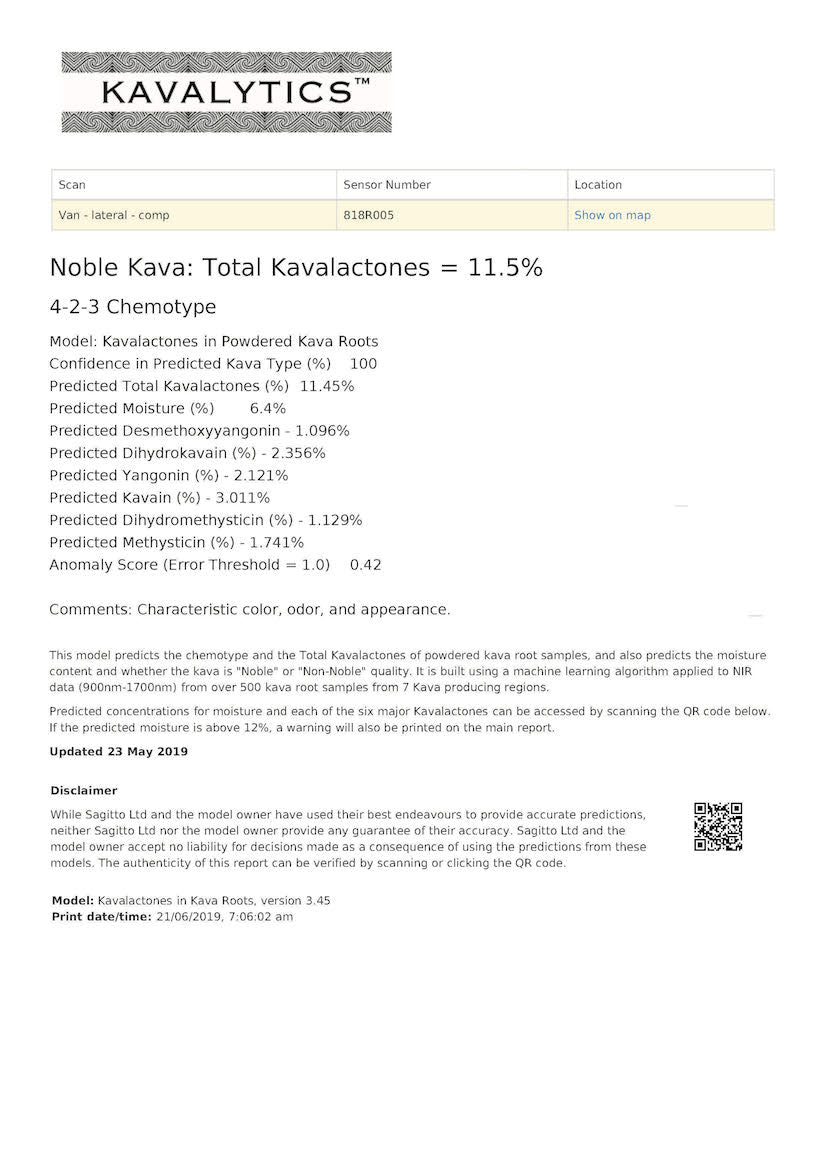 The KavaLytics™ Kava Quality Assessment System
The KavaLytics™ System includes the following
Handheld NIR Spectrometer
iOS App to operate the system
A KavaLytics™ license to access the analytical models
The first 20 analyses 
Training and support via Email, Skype, or FaceTime
Free upgrades to all future model improvements
KavaLytrics™ V 5.2.0 Capabilities
Quantification of Total Kavalactone Content
Beverage Grade Vs Non-Beverage Grade assessment
Noble or Non-Noble assessment
Flavokavain A+B Assessment
Moisture Content Analysis
Certificate of Analysis with QR Code for verification and traceability.
Requirements
iOS device such as an iPhone, iPad, or iPad Pro, that can run iOS 12+
Internet Connection
*We recommend purchasing apple certified refurbished equipment to save costs. If you are interested in obtaining a certified refurbished iPad for this system, we can help you to do so.
Recommended Accessories
We recommend but do not sell the following accessories for this system:
Brother QL-810W Wireless Label Printer
Protective Shell Carrying Case
Contact us for assistance in obtaining any of the above recommended hardware or for configuration options.